Montgomery Village Favorite Links
Favorite Links to our Partners
The following is a list useful links that I have compiled. If you wish to be added to this list, please send me an e-mail.
Our Partner Sites
Making a Difference
Knoxville's Community Development Corporation, commonly known as KCDC, is the housing and redevelopment agency for Knoxville. Since 1936, KCDC has been dedicated to enhancing the quality of life for the citizens of Knoxville. KCDC continues to keep the promise.
Red Cross
The organization that reaches out to those in need in a crisis.
Get help making treatment decisions, understanding the effects of treatment, finding treatment centers and doctors, coping with side effects, and talking with others.

Know the causes and symtoms It may save your LIFE one day.
Diabetes information and understanding the causes.
Want to apply for Food Stamps, Families First or TennCare/Medicaid? It's as easy as a click of a mouse. Learn if you're eligible and even apply for benefits.
File for a new Social Security Card. Apply for benefits. Find a office near you.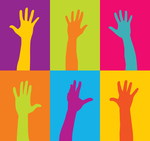 Search Engines
You know us as the Internet's original search engine.
One of the most visited hubs on the Internet, reaching one out of every two Web users.
With over half a million sites, divided into more than 25,000 categories, Yahoo! is both browseable and searchable.
GO Network is a new brand that brings together the very best of the Internet in one, easy-to-use place.
Have Fun!